Nickelodeon Night featuring the Teenage Mutant Ninja Turtles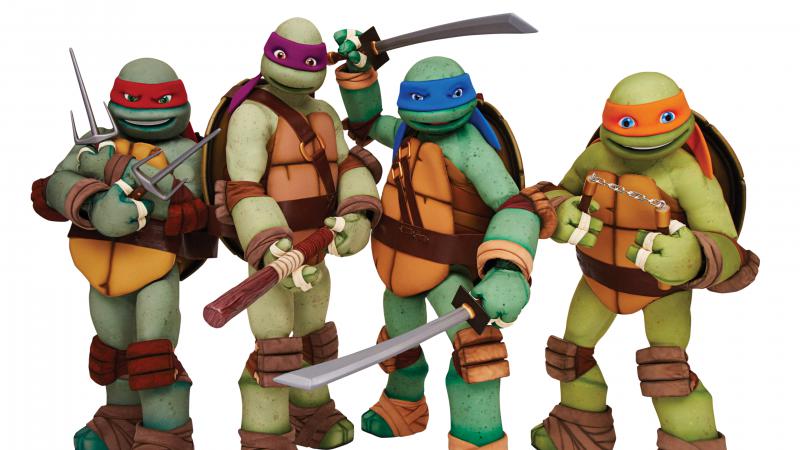 The Ninja Turtles are back! Not only with your four favorite crime fighting turtles return but the Cyclones will wear specialty jerseys and the first 3,000 fans will receive a Ninja Twister Bobblehead! Plus enjoy $1 Dontaos Pizza Slices all night long.
Plus the Cyclones and Walleye will wear specialty Teenage Mutant Ninja Turtle and Shredder themed jerseys. The Cyclones jerseys will be auctioned off live immediately following the game while the Shredder Walleye jerseys will be auctioned off online in the weeks following the game.
Join us for the Official Post Game Party at Holy Grail at The Banks !
---
4 Tickets + 4 Teenage Mutant Ninja Turtle Pucks for the low price of $73!
*Available only by calling (513) 421-PUCK and referencing the Nickelodeon Night 4-Pack."Must be ordered by 4PM on 11/17/2017. Ticket price increases on day of game. Mailing and will call fees apply. Subject to availability
---
Game FAQ
Cyclones
Walleye
U.S. Bank Arena
100 Broadway
Cincinnati, OH 45202
Who's Going
0 people have confirmed on Facebook.
Seat Viewer
Check out your view before the game with our seat viewer. Click on a section to see the view from those seats, or choose a section below.
Ticket Pricing & Information
Individual Tickets:
Packages:
Groups:
Suites:
Season Ticket Packages:
Suggested Events
Join the Rebel Alliance and join the Cyclones for Star Wars Night! Some of your favorite characters from the movie franchise will be on site. The Cyclones will wear special Star Wars inspired jerseys that will be auctioned off after the game.

Share
Facebook
Twitter
Google+

Come and meet some of your favorite Marvel Characters as the Cyclones wear special jerseys that will be auctioned off after the game.

Share
Facebook
Twitter
Google+

Come and meet some of your favorite Marvel Characters as the Cyclones wear special jerseys that will be auctioned off after the game.

Share
Facebook
Twitter
Google+
See All