$1 Beer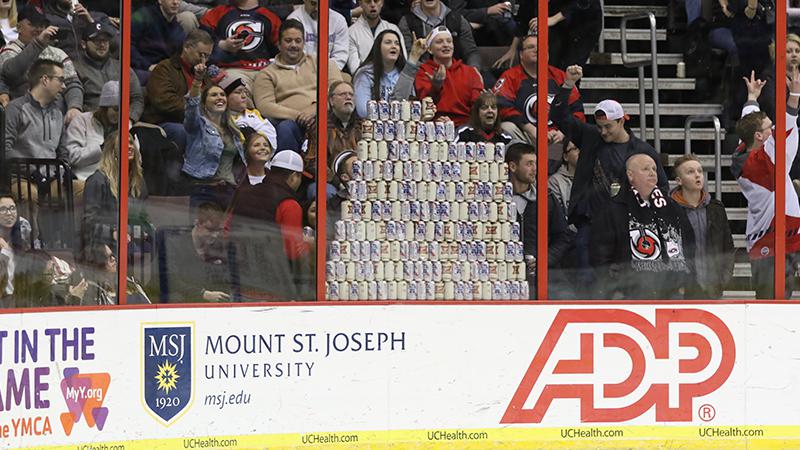 The Cyclones celebrate Wednesday's with $1 Ice Cold Miller High Life and Pabst Blue Ribbon available from doors opening through 2nd intermission.
Join us for the Official Pre Game Party at Holy Grail at The Banks + Post Game Party at Tin Roof at The Banks!
Game FAQ
Cyclones
Walleye
U.S. Bank Arena
100 Broadway
Cincinnati, OH 45202
Seat Viewer
Check out your view before the game with our seat viewer. Click on a section to see the view from those seats, or choose a section below.
Ticket Pricing & Information
Individual Tickets:
Packages:
Groups:
Suites:
Season Ticket Packages:
Suggested Events
The Cyclones celebrate Wednesday's with $1 Ice Cold Miller High Life and Pabst Blue Ribbon available from doors opening through 2nd intermission.

Share
Facebook
Twitter
Google+

Celebrate the first weekday game of 2019 with $1 Ice Cold Miller High Life and Pabst Blue Ribbon plus the first 2,000 fans will receive a Cyclones T-Shirt.

Share
Facebook
Twitter
Google+

The Cyclones celebrate Wednesday's with $1 Ice Cold Miller High Life and Pabst Blue Ribbon available from doors opening through 2nd intermission.

Share
Facebook
Twitter
Google+
See All