Meijer Kids Club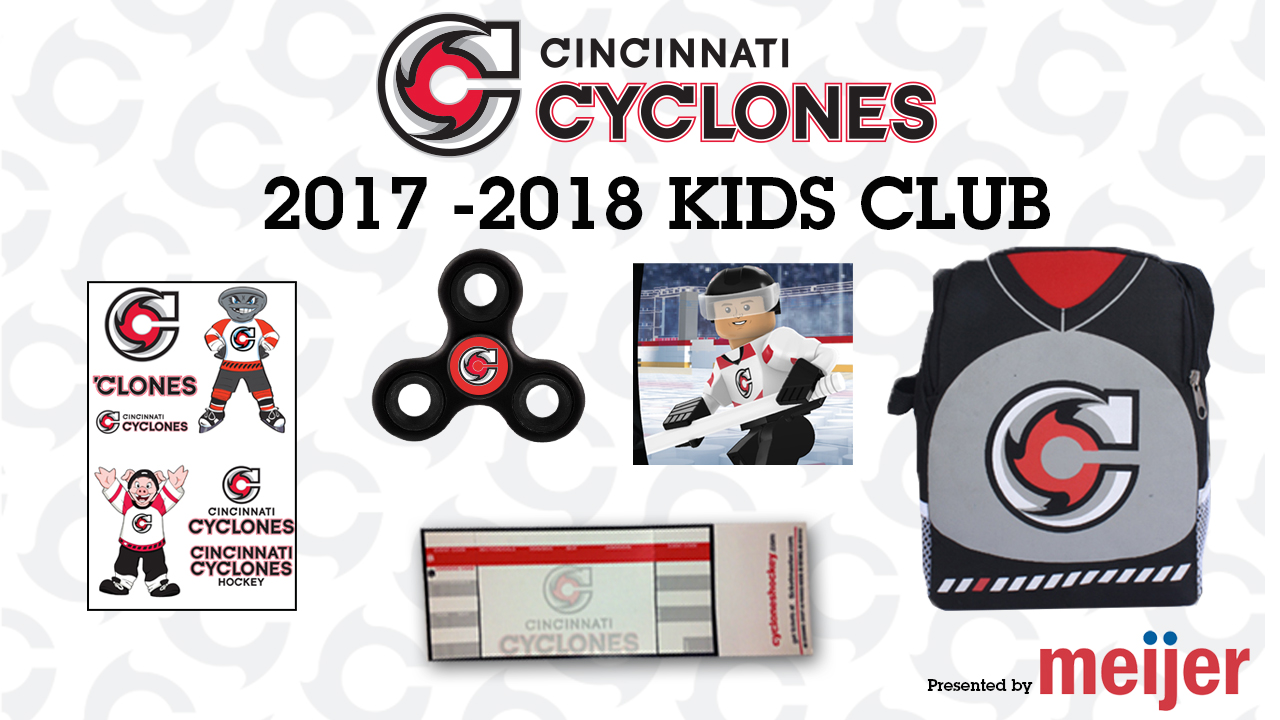 2017-2018 MEIJER KIDS CLUB
The Cyclones are proud to offer in conjunction with Meijer a great Kids Club package for kids 2-12, For only $15, each Kids Club Member will receive the following:
1 Voucher Good For Any 2017-18 Regular Season Home Game
Cyclones Lunch Box
Cyclones Fidget Spinner
OYO Sports Exclusive Building Block Figure
Removable Stickers Featuring Twister and Puckchop
(retail value $50)
Packages will ship 2-3 weeks after purchase.
View More Ticket Specials
Sign Up Now:
---
First, please sign up or log in to Cyclones Rewards.
Sign Up
Register for the Cyclones Rewards program to earn points redeemable for prizes from the Cincinnati Cyclones and our partners!
Sign Up »
Sign In