Meijer Kids Club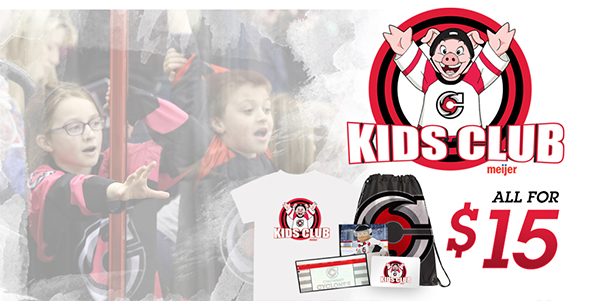 2018-2019 MEIJER KIDS CLUB
The Cyclones are proud to offer in conjunction with Meijer a great Kids Club package for kids 2-12, For only $15, each Kids Club Member will receive the following:
1 Voucher Good For Any 2018-2019 Regular Season Home Game
Cyclones Kids Club T-Shirt featuring PuckChop
Cyclones Kids Club Drawstring Bag
OYO Sports Exclusive Building Block Figure
Kids Club Membership Card
Exclusive Experiences including Trick or Treat event on October 27, Bowling Event in January, and the Kids Paint the Ice event on February 17.
(retail value $50)
Packages will ship 2-3 weeks after purchase.
View More Ticket Specials
Sign Up Now:
---
Unfortunately, we are sold out of Meijer Kids Club packages.